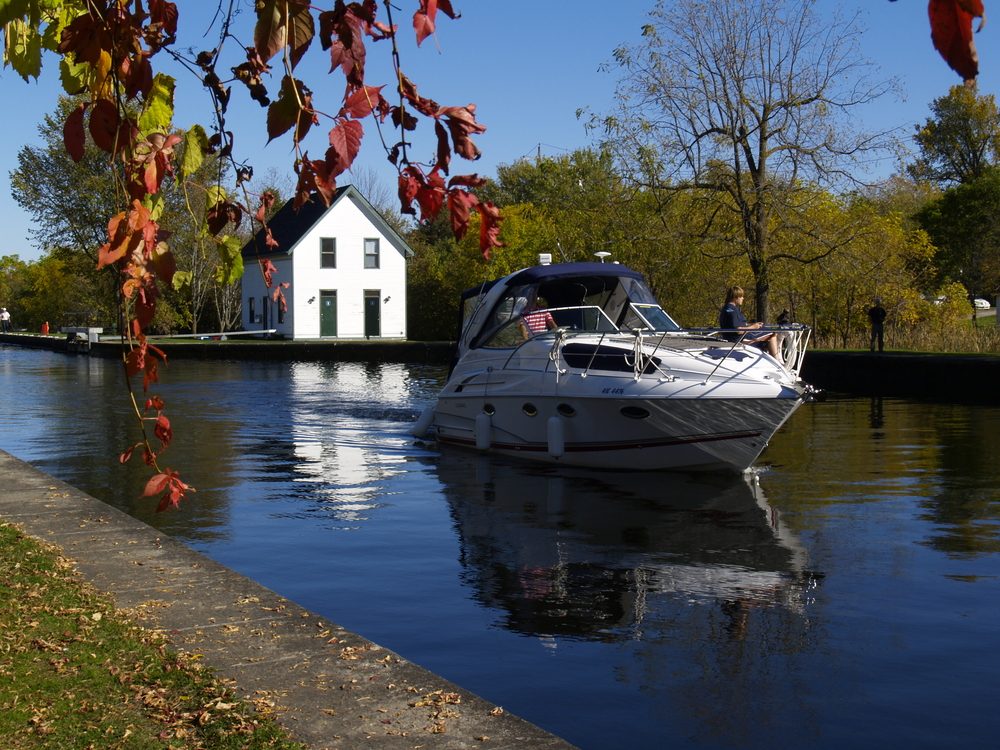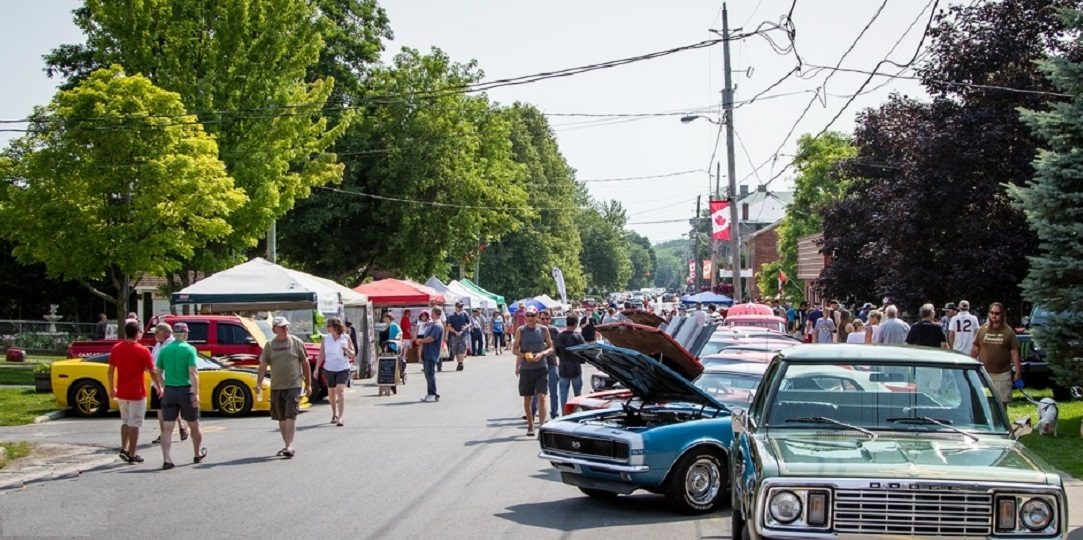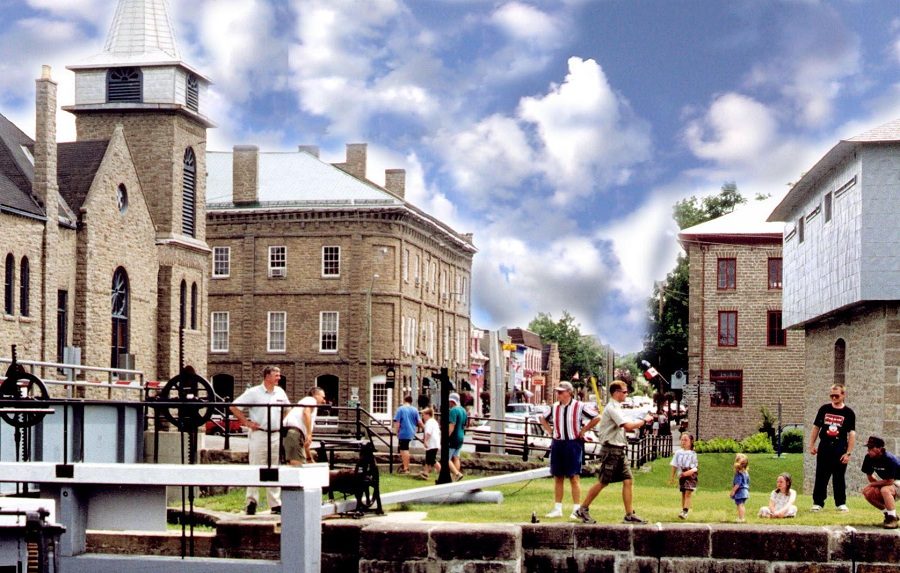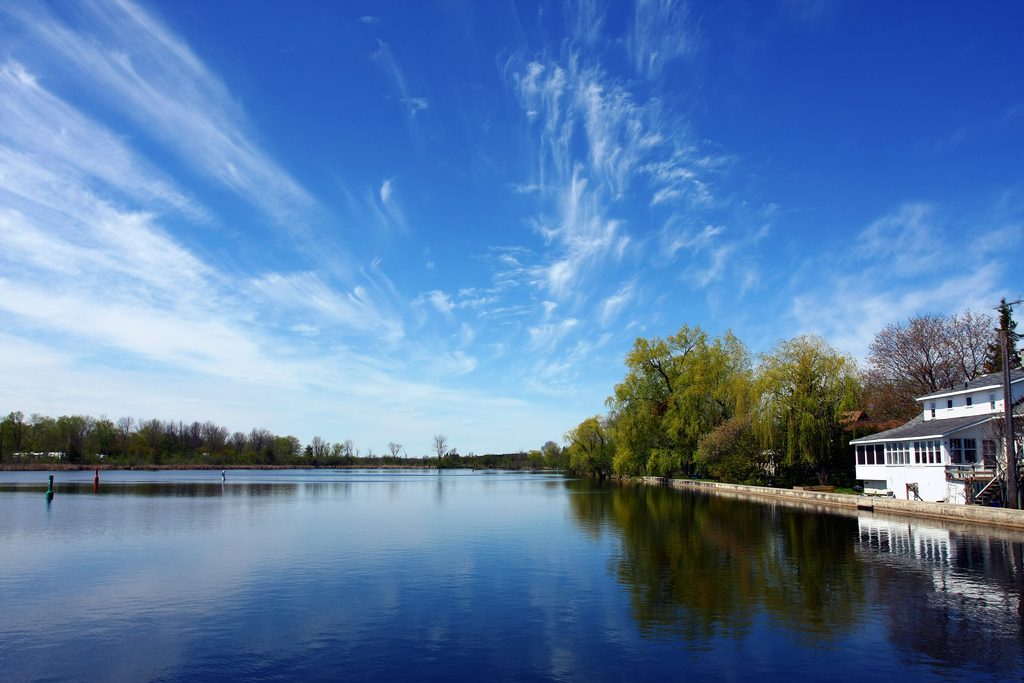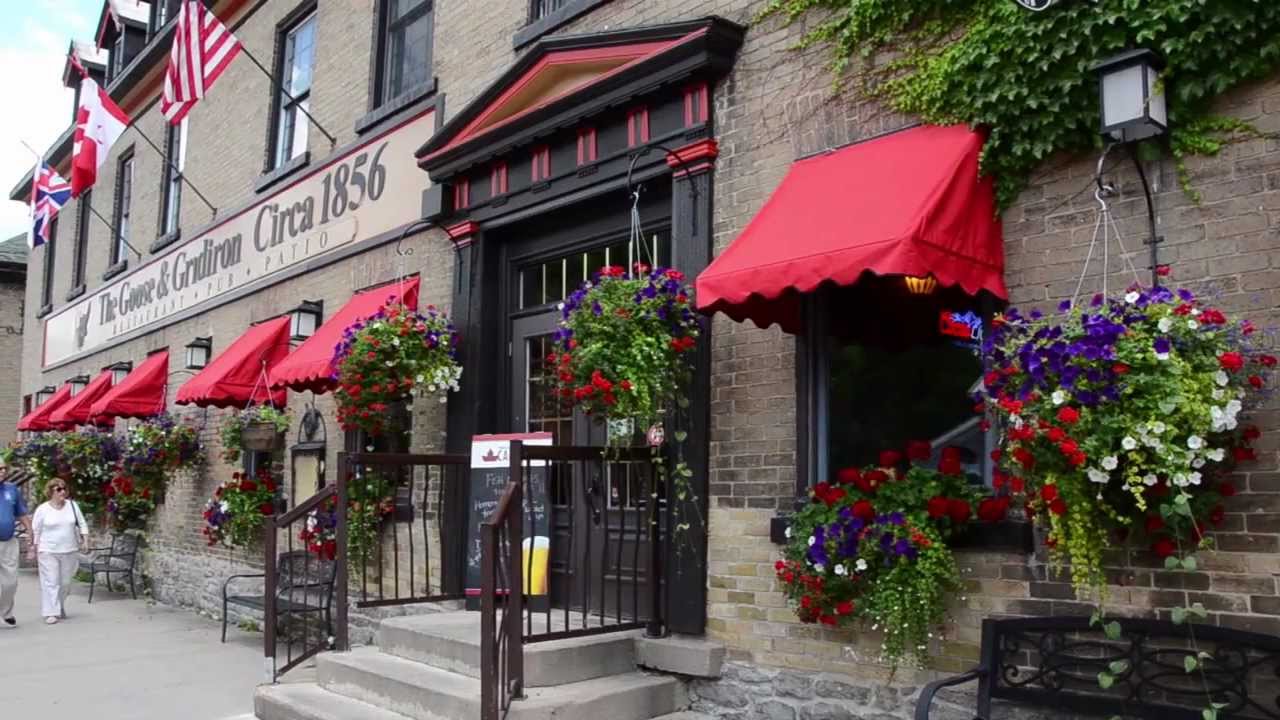 Ontario is overflowing with pretty, historic towns. Once you get away from the big cities, it's hard to travel very far in any direction without coming across lovely Victorian storefronts and graceful heritage houses. Launch your rented yacht in the South of Ottawa and cruise down the Rideau Canal from Manotick to Merrickville.
Merrickville is known as "The Jewel of the Rideau," and it's easy to see why—restored stone buildings and a beautiful location on three locks on the Rideau Canal create a charming downtown. In fact, Merrickville boasts more buildings designated under the Ontario Heritage Act than any other village its size in Ontario. The Blockhouse, built in 1832, is a National Historic Site of Canada, and now houses a museum. Merrickville main street hosts exclusive boutiques, cozy restaurants, historic Pubs and home made ice cream !.
Cursing down to Merrickville is a 40km stretch of open water known as the Long Reach. Along the way are several Marinas and beautiful bays with excellent fishing opportunities. The views of nature and waterfront properties is breath taking. Take your time over the weekend, anchor, break for Lunch, catch some fish. In Merrickville, enjoy the scenes, visit the pubs, go to a restaurant or BBQ on board. For a peaceful overnight, anchor in a nearby bay or dock at the locks or the Marina.
To visit the town of Merrickville website click here.